Rumor: Sony prepping 5" Xperia Cyber-shot and Walkman phones for Q3 to lure camera and music buffs
89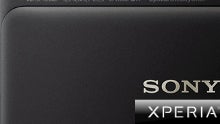 Not that Sony didn't prove itself with the slim waterproof
Xperia Z
this season, but apparently CEO Kaz Hirai has a dream pet project to stuff everything that Sony is capable of in the camera and sound department (and that's a lot) into upcoming Xperia handsets, slated for release in time for the holiday shopping craze.
We've been hearing rumors for a while about this project, allegedly under the
One Sony
umbrella, but now a tipster of ours fleshed out
the strategy
with some heartwarming stories about
Cyber-shot and Walkman tech
about to be placed into flagship Xperia smartphones with Android. Of course, the information below is neither confirmed by Sony, nor verified, save for some rumblings on several company-centric forums, so we can't vouch for its credibility, but here's the full scoop:
Apart from the xperia a,ul,phablet launching in summer... There are three more parallel flagships coming in q3.
1. This one is
5 inch xperia cybershot
. It will be equipped with best camera so far in smartphones. With sensor size almost equal to pureview 808 and carl zeiss optics it will stand out from the rest of the crowd. Other specs will be top of the line. Also, the waistline of the phone is well within limits.
2. This one is
5 inch xperia walkman
. It will come with integrated amplifier chip and all other goodies of sony walkman series and same top specs.
3. This one is a direct iPhone competitor in a
small form factor and small screen size with camera
and other specs same as xperia cybershot.
Thanks for the tip!