Sony Ericsson posts profit for Q2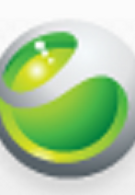 Sony Ericsson reported second quarter earnings and were able to announce a profit of 12 million EUR for the period, which translates into $15 million USD worth of black ink for the three months ending in June. Last year, the joint venture lost 213 million EUR during the same period. It was the second consecutive profitable period for the firm and sales rose 4% to 1.76 billion EUR ($2.3 USD) year-over-year. Did the joint venture sell more phones to capture this profit? No, they did not. In fact, the number of units shipped actually declined 20% from last year's figures to 11 million.
What helped greatly was the increase in Average Selling Price (ASP) to 160 EUR from last year's 122 EUR and Q1's 134 EUR. The company was able to increase their ASP by moving away from basic handsets and focusing on smartphones. While Sony Ericsson has had some success overseas with the Xperia X10 in all of its various shapes and sizes, the company has not been able to find a U.S. carrier to offer the line. Part of the problem is that the Xperia X10 seemed to take so long to get to market, its 4 inch screen is no longer unique and the Android 1.6 OS it carries is practically obsolete. Sure, the device has a 1GHz Snapdragon chip under its hood, but which high-end Android phone doesn't? Besides, the lack of multi-touch support would clearly make the Xperia X10 a hard sell in the States where the daily mantra is "pinch-to-zoom".
If you were the executive in charge of making handset decisions for a major carrier, would you go with the Sony Ericsson model or would you put all of your marketing chips on your Samsung Galaxy S variant? Regardless, Sony Ericsson president Bert Nordberg said as the earnings report was announced, "We are now well positioned for long term growth."
source:
SonyEricsson
via
MarketWatch