Sony Ericsson announced its PlayNow plus music download service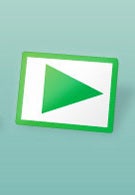 Sony Ericsson announced the launch of its PlayNow plus unlimited music download service, to compete with
Nokia's Comes With Music
. It will have millions of songs, as "licensing terms have been agreed with all major international music labels—including EMI, Sony BMG, Universal Music Group, and Warner Music – as well as thousands of local music labels". The service will be available through telecoms operators and users will have to sign a contract (6-18 months). During the period for which the agreement will be in force, they will be able to download as much music as they want, directly from the phone or from a PC. After it expires, users will be able to keep up to 300 of their most-played songs, DRM-free.
The first carrier to offer the service will be the Swedish Telenor "In a few weeks' time". The subscription will cost $15 (99 Swedish crowns). It will be expanded to other Western European countries in the middle of Q1 2009 and to the rest of the world in Q2 2009. The first phone with the service will be a special edition
W902
but other compatible devices are to follow.
source:
Sony Ericsson
and
Yahoo