So, this Android app lets you do a fingerprint unlock with your smartphone's rear cam
21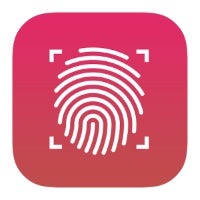 Is it the case that your smartphone lacks a fingerprint sensor, but you really wished to have one, either for serious use or just messing around in general? What do you know, it's possible! Try Finger Print App Unlock, an app that actually does what has long been considered a tired joke in the Google Play kingdom. It uses your smartphone's rear camera to get a good up-close snapshot of your fingers' unique patterns, and then lets you use that to lock specific apps.
The application is extremely easy to use. Upon first launch, the user is being walked through the fingerprint scanning ordeal. One can choose which digit to scan (any of your left or right hand's five fingers), and then it becomes a question of placing said digit in front of the rear camera and snapping a bunch of macro photos. The app then extracts actual fingerprint readings from these images, learns them, and becomes impressively consistent at recognizing finger patterns from them.
Most surprisingly, the app works well enough, although the practicality of this fingerprint unlocking method is unquestionably low, and the issue of protecting those hi-res fingerprint images stored on your device hasn't been elaborated upon by the developer. Thus, we'd like to think of the application as more of a proof of concept, rather than an actual fingerprint unlock solution. However, FPAU does support passcode and pattern unlock methods, so it can double as a perfectly fine app locker while pulling off its fingerprint scanning shtick.
Finger Print App Unlock is free, although there's a paid version ($1.99) available to those wishing to support the developer.
| | |
| --- | --- |
| Developer: SUXD | Download: Free / Paid |
| Category: Security | Price: Free (with in-app purchases) |
Finger Print App Unlock images