Smartphone users prefer to catch breaking news from their device
1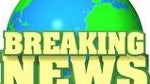 In a survey of 300,00 mobile consumers, with 88% of them using one of the top 5 most popular mobile operating systems, smartphones are the number one choice where these people go to find the latest information on breaking news. With 30.30% of consumers heading to their smartphone for the latest info, the home PC is a close second with 29.29% of the total.
Television, the one time top place to find breaking news, was third with 21.21% followed by 12.12% for radio (which, going back even further, was the place to hear news break), 4.04% for magazines and 3.03% for radio.
With multi-platform apps available for many news sources like the Associated Press, Reuters, CBS and The New York Times, catching up on the hot news stories of the day is a very easy task using one's smartphone.
source:
IntoMobile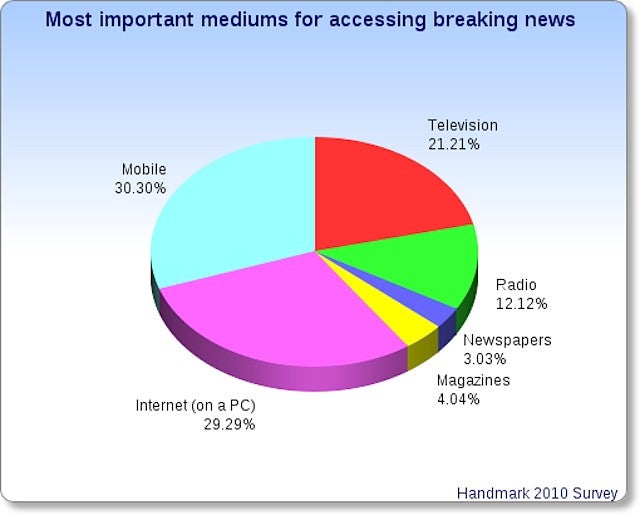 Most smartphone owners prefer to catch breaking news right from their handset