Slacker Radio completely redesigns its iOS and Android apps
4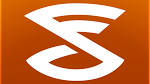 Slacker Radio has been around for a while and it's definitely one of the go-to streaming apps available. It offers tons of music, as well as programmed stations, podcasts, and more. Recently, the competition has heated up with Spotify, Mog, Rdio and others coming in, so Slacker Radio has completely redesigned its iOS and Android apps with a fresh look.
The strange thing about the update is that the new UI in Slacker Radio looks a bit like it would fit well on Windows Phone, but the Windows Phone app hasn't been updated. The iOS and Android apps have been updated with a cleaner, brighter look filled with big blue tiles which look like they would fit on WP.
Slacker Radio is still free on its base level, and offers a $3.99 option to remove any of the in-stream ads and allows for unlimited track skipping, while a $9.99 monthly fee makes the service much like other paid streaming services with options to save music offline and create custom playlists. Slacker offers about 13 million songs, and over 200 curated channels.
Recommended Stories