Save $70 to $350 now on select Amazon Prime Exclusive phones including the LG V35 ThinQ
2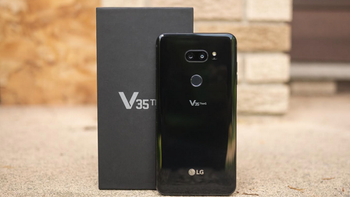 For the unaware, Amazon allows Prime members to save some money on certain smartphones that Amazon has already pre-installed some software on.
As Android Police has noted
, besides the regular savings on these phones, Amazon is offering additional discounts in the range of $70 to $350 right now on select handsets. These models include the
Moto X4
,
Moto Z3 Play
,
Moto G6
,
LG Stylo 4
, and the
LG V35 ThinQ
.
Moto X4

-priced at $179.99, you can save $70 or 28% off the usual price. Running Android 8.0 Oreo, Motorola says that this model will be updated to Pie.

Moto Z3 Play

-this model can be picked up for $369.99, which will save you $100 or 21%. The unit comes with a free power pack mod to augment its 3000mAh battery.

Moto G6

-available right now for $229, which is a $70 or 23% discount. This model is also promised an update to Android 9 Pie.

LG Stylo 4

-is offered with a whopping 40% discount, dropping the price from $299.99 to $179.99. This phone features a 6.1-inch display and an 18:9 aspect ratio.

LG V35 ThinQ

-priced at $549.99, you can save $350 or 38% on this flagship phone. Powered by the Snapdragon 845 Mobile Platform, this unit comes with 6GB of RAM and a 6-inch OLED display with a 1440 x 2880 resolution (18:9 aspect ratio).
As we said, these deals are available right now from Amazon. If you're not a Prime member and don't want to spend money to become one, here's a little secret. Come a little closer. Closer. Closer. Ready? You can sign up for a free 30-day trial for Prime, order your phone(s), and at the end of the 30-days you can simply cancel your membership and walk away.

Recommended Stories