Samsung insider confirms fingerprint sensor in Samsung Galaxy Note III
65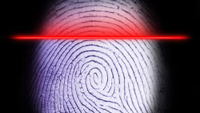 What's so exciting about a fingerprint sensor? It seems that manufacturers are keen on adding it to their latest high end smartphone models. The unannounced
HTC One Max
was photographed with an icon that looks like a fingerprint
. The
Apple iPhone 5S
has been rumored to have a fingerprint scanner ever since rumors started spreading about the phone. On Tuesday evening, we showed you a picture of what is allegedly
the internal part of the home button containing a mystery square element that is believed to supply power to the actual fingerprint scanner
. Last month, there was
speculation that the fingerprint scanner would be found under a sapphire home button
.
Another device rumored to be getting a fingerprint scanner is the
Samsung Galaxy Note III
which is just hours away from being introduced. Earlier on Tuesday, we told you that a tweet from evleaks listed all of the APK files coming on the Samsung Galaxy Note III.
One of those files is named FingerprintService.apk
which certainly hints at a fingerprint sensor for the next iteration of Samsung's phablet.
Now, a Samsung insider from Samsung R&D, India, confirms the existence of the fingerprint sensor on the Samsung Galaxy Note III. The insider also says that the Galaxy Note III will have a dual user mode which will use your fingerprint to open to your personal screen while an unknown fingerprint will allow the phone to open to the guest mode. Besides being a more secure way to unlock your phone, a fingerprint sensor will also make mobile payments safer.
We've seen a fingerprint scanner before, on the
Motorola ATRIX 4G
, although we'd bet that most of the phone's owners weren't even aware of the reader, which sat on top of the handset.
Thanks, Anonymous Tipster!
source: Temefy.com