Analyst: Fingerprint scanner coming to the sapphire home button of the Apple iPhone 5S
66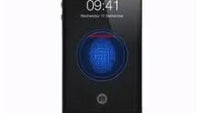 It seems like it has been ages since we started hearing that the next iteration of the Apple iPhone would feature a fingerprint scanner that would be connected to the phone's home button. Now, KGI analyst Ming-Chi Kuo, considered to be well-connected to Apple, confirms that by using a convex button instead of the usual concave shape, Apple will make room for such a feature in the next iteration of the device.
Kuo is telling KGI's clients that the button will be made of
sapphire
because of its properties that protect it from scratches. This will help protect the fingerprint scanner that will be embedded in the button.
AuthenTec, the biometrics company bought by Apple last year
, uses a different form of fingerprint scanning than other systems. Kuo says that the AuthenTec system is more likely not to be affected by dust. And the analyst also feels that the home button is a perfect place to put the fingerprint scanner so that iPhone users won't get confused as to where to put their fingertip for scanning.
The report states that the inclusion of the fingerprint scanner could help the
Apple iPhone 5S
pick up market share against Android and Windows Phone models. Additionally, the fingerprint scanner could actually perform some important functions such as helping to
verify someone's identification
for mobile payments or for downloading and uploading files and content that has been placed in cloud based storage. But recently leaked pictures of parts for the phone
do not show anything resembling a fingerprint scanner
. Still,
a PayPal executive let slip earlier this year, that the scanner will be a feature on the next iPhone
and
Apple has received patents for some of the technology involved
.
Based on a report leaked on Saturday,
we should see the Apple iPhone 5S unveiled on September 10th
. It is unknown whether or not the low-cost
Apple iPhone 5C
will also be introduced on the same day. Earlier this year, Kuo said that
the next iPhone would not only offer the fingerprint scanner, it would be powered by a faster A7 processor
and a version for the world's largest carrier, China Mobile, would be made available.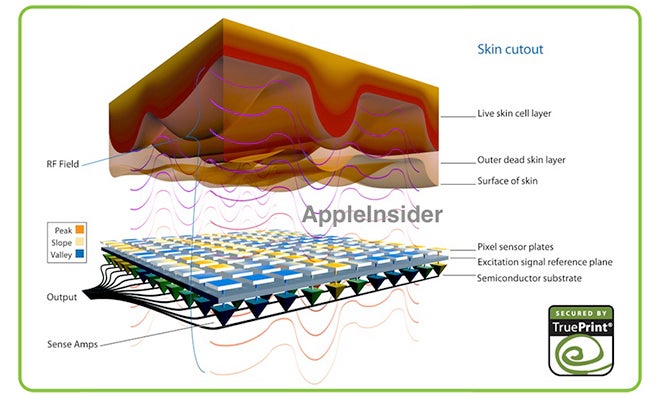 The Apple iPhone 5S fingerprint scanner will use technology acquired by Apple last year
source:
AppleInsider