Samsung hints at plans to take on iTunes, become top player in digital music and other content by 2016
22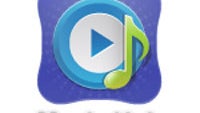 Samsung senior exec has revealed internal targets to become one of the top four digital music providers globaly within three years, and also leverage other media content offerings under the Samsung brand, be it through in-house development, or direct buyouts.
Apple is heavily rumored to announce a music streaming service, so Samsung doesn't want to miss out on a piece of the $9 billion a year digital music pie. The interview with Kang Tae-jin, senior vice president of Samsung's Media Solution Center, says: "
The message we're getting from the top is to raise software capability, and buy rather than build, if needed. Our focus on software is primarily aimed at driving hardware sales, rather than making money. We have a full range of handsets in so many countries, and, to better market our products, we thought it's better to start our own software business.
"
Samsung already preloads a full range of "Hubs" on its handsets, for music, video, books and games, and also
bought mSpot recently
. The Music Hub has about 19 million tunes catalog and offers streaming vs Apple's 28 million iTunes, but Kang said things will be changing:
One of the great advantages we have over our rivals is that Music Hub is pre-installed in our flagship product and will be available later in a bunch of other Samsung devices. Pre-installing Music Hub on the Galaxy is powerful, but not enough.

We have an internal target to break even in software. But, in general, selling content won't make much of a contribution to the bottom line. We see other new business opportunities associated with content, We're preparing new services for launch early next year. With these offerings, people will start to think Samsung is good in software, too