Samsung focuses on Apple's FaceTime as it goes on the offensive in patent trial
21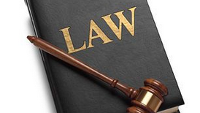 After hearing Apple attack it in court for infringing on its patents, and then defending itself against these claims, it is now Samsung's turn at the plate. The Korean manufacturer rested its defense on Monday and now goes on the offensive. Samsung claims that Apple illegally used a pair of its patents and is seeking $6 million in damages from its chief rival.
Samsung claims that Apple's FaceTime feature seen on the
Apple iPhone 4
,
Apple iPhone 4s
and
Apple iPhone 5
, infringes on a Samsung patent related to the compression of video. This patent was purchased from its inventors in 2011, for $2.2 million.
The second patent that Samsung claims that Apple infringed on, deals with the media gallery app used on the iPhone. Samsung had purchased a patent from Hitachi that covers the "recording and reproduction" of digital images and speeches.
Closing arguments are scheduled for next Monday and the jury could start deliberations that very day. Apple is seeking $2.2 billion from Samsung, claiming infringement on five of its patents.
source:
TheGuardian