Samsung S Cloud ready to take on iCloud on May 3rd?
16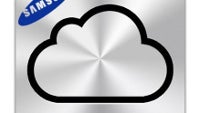 May 3rd
is the date when we all expect to finally see the first official images and all the details about the Samsung Galaxy S III, the most anticipated Android handset this year, but the London event might bring even more than that. Samsung is now said to be getting its iCloud competitor ready for deployment on the same date.
The service will be called
S-Cloud
and launch as part of "Samsung Electronics SW Consolidation Plan." Chinese Maeil Business has the details and says that while similar to iCloud, S-Cloud will allow you to update any file to the cloud, with no restrictions. Access to popular TV shows, movies and music should be baked in, and will deliver all sorts of both free and paid content to Samsung gadgets including tablets and laptops.
There's no clarity on the amount of storage offered, but one possible guess is 5GB. There may or may not be a premium paid option for more storage. It's said that Samsung delayed the service looking for partners to launch it, and now it's finally ready and backed up by Microsoft.
Recommended Stories