Samsung Galaxy S4 comes to AT&T stores Saturday, first preorders arriving Wednesday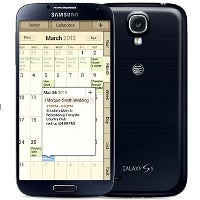 That is for the basic 16 GB version, and apparently the 32-gigger is reserved for a later date, if it materializes soon at all, but you have the flexibility of a microSD slot under that back cover, so no sweat.
The company's finest will be available this Saturday, April 27, and the first preorders might actually start arriving as soon as Wednesday, said AT&T, despite that the shipping date on its website still shows April 30th.
Thanks, Kevin!