Samsung Galaxy S4 ROM combines TouchWiz and stock Android
12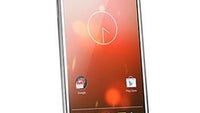 Several weeks ago, we told you about
MoDaCo.SWITCH and its first release
. Simply put, it was meant to allow
HTC One
users to have both stock Android and Sense-flavored ROMs onto their units, with the option to easily switch between the two UIs. Both ROMs could share the same data sets, meaning that any app installed with one of the ROMs active would be accessible when using the other, and vice versa. People liked the idea and soon they requested a
MoDaCo.SWITCH release for the Samsung Galaxy S4
. Well, the developers behind the project have now delivered the goods, albeit in a non-final form.
A beta version of MoDaCo.SWITCH is now available for the
Samsung Galaxy S4
– the GSM-compatible GT-I9505 model, to be more specific. It can be downloaded for free and tested by anyone who is interested, free of charge or any obligation whatsoever. But since this release is still in beta, bugs are likely to be present so don't expect MoDaCo.SWITCH to work perfectly at this time. But after all, betas are to be tested so that glitches can be found and exterminated in a more timely manner. In case you're wondering, you may still obtain root access after flashing MoDaCo.SWITCH.
Lots more details about MoDaCo.SWITCH are available at the source link, including a how-to guide for installing it onto a compatible Samsung Galaxy S4 smartphone. A demo of it in action can be seen in the video below.