TouchWiz or stock Android? Both may soon coexist on the Samsung Galaxy S4
15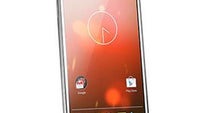 Earlier this week we introduced you to the
MoDaCo.SWITCH software
for the
HTC One
. Basically, it allows users to have both Sense and the stock Android user interface installed on a single One handset, with as much information shared between the two UIs as possible. Flashing ROMs back and forth is not required as a simple reboot is enough to switch between the two layouts.
Now it looks like the
Samsung Galaxy S4
(model GT-I9505) will be the next smartphone to get the treatment. After successfully raising enough funding via IndieGoGo – a modest goal of £1000 – the guys behind MoDaCo.SWITCH are working on bringing the software to Samsung's flagship.
No specific launch date has been given, but backers will be given early access to the software in August, and with 17 more days to go until the project funding ends, you are free to chip in as well. All extra cash that is raised may potentially help to bring MoDaCo.SWITCH abilities to third-party Android ROMs.