Samsung to address Galaxy S10 fingerprint scanner issues in future updates
15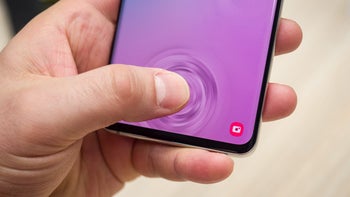 The Galaxy S10 and Galaxy S10+ both feature next-generation ultrasonic in-display fingerprint scanners. These are both speedier and more accurate than the optical solutions found on competing smartphones. Some users, however, have been reporting issues with the new sensors and now Samsung has
responded
.

The South Korean giant stated that there have been "many occasions" where Galaxy S10 users have felt the new in-display fingerprint scanner "doesn't work well." According to the company, most of the issues are appearing in a "dry environment, or when your finger is really dry, or when you have a scratch on your fingerprint."

In light of these issues, Samsung noted that it recently pushed out an update to the Galaxy S10 and Galaxy S10+ which improves the fingerprint scanner's accuracy. But in light of further issues, the company has committed to providing future updates that will "make the scanner work better."

Although not everybody is encountering issues, the general consensus seems to be that the fingerprint scanners work best without any kind of screen protector. This means that those of you still encountering the problems can either remove the pre-installed screen protector or choose to wait for the future updates to roll out.