Samsung Galaxy S III allegedly confirmed for April launch
72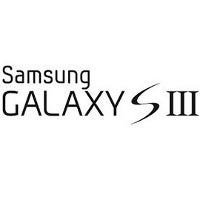 Aside from the next-gen iPhone, the
Samsung Galaxy S III
is certainly the most anticipated device of this whole year. Samsung's 2012 flagship has now allegedly been confirmed to launch as early as April, soon after its official announcement which is yet to come. ZDNet Korea reports about the launch date after it spoke with Cheil Worldwide, Samsung's marketing and ad agency, which is preparing the device for the market in the UK.
Now, it looks like ZDNet refers to the official arrival of the Samsung Galaxy S III to shelves in April, at least in the first markets of availability. We're not yet clear about when the device will arrive stateside, but we expect it to be later on in the year.
The latest rumors about the Samsung Galaxy S III say it will feature a
huge 4.8-inch display with a stunning 1080p resolution
. It's expected to be powered by a quad-core 1.5GHz Samsung Exynos processor, an 8-megapixel camera on the back and a 2-megapixel shooter up front. Of course, it will run on Android 4.0 Ice Cream Sandwich and feature LTE. Design will also evolve with neat ceramic casing.
Hit the source link below to struggle with the machine translated Korean post for all the tiny details.