Samsung Galaxy Gear smartwatch rumored specs include an Exynos 4212
36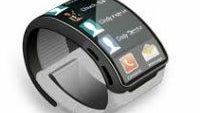 Recently, we've gotten a couple rumors saying that Samsung is set to unveil its Galaxy Gear smartwatch at the IFA conference on
September 4th
in Berlin, but until now we haven't really known what to expect from the internals of Samsung's smartwatch. Luckily, there is a new rumor about the specs, including an Exynos 4212 chipset.
The Exynos 4212 is an odd chipset that came out in late 2011, but was too late for the Galaxy Note (which used the Exynos 4210), and too early for the international Galaxy S III (which used the Exynos 4412), so it has been somewhat underutilized by Samsung, only being used in the
Samsung Galaxy Tab 3 8.0
and the
Samsung Galaxy S4 Zoom
. Still, the dual-core SoC clocked at 1.5GHz with an ARM Mali-400 MP4 GPU should be more than enough power for a smartwatch.
The Gear is also expected to include 1GB of RAM, a 1.67-inch (3cm x 3cm) AMOLED display (Bloomberg has previously said it will not be flexible) at 320x320 resolution, Bluetooth, NFC, and surprisingly a 2MP camera. All of these specs are on the not-so-credible side of the rumor spectrum, because it was an anonymous source, but the numbers seem believable, aside from the 2MP camera.