Samsung's first Android Go device is being tested in Europe, Asia, and Latin America
3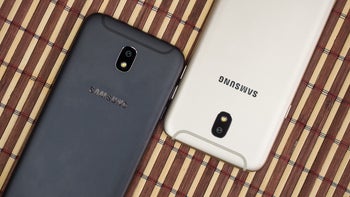 Ever since
Samsung
decided to embrace the Android operating system, the company has made use of a heavily customized UI which was initially known as TouchWiz but now goes by the name Samsung Experience. However, if recent reports are to be believed, the South Korean giant may finally be prepared to embrace stock
Android
, albeit on its low-end devices.
According to the information, Samsung is currently developing an entry-level
Android Go device
with 1GB of RAM and a new processor that is codenamed Universal7570_Go, suggesting it could be a modified version of the Exynos 7570 that is present inside certain low-end Samsung devices. Furthermore, the new smartphone goes by the model number SM-J260 and has been spotted in various countries across the globe, albeit in the form of region-specific variants. Specifically, the SM-J260F model is currently being tested in the UK, Uzbekistan, Caucasus Countries, Germany, Italy, Ukraine, Russia, Kazakhstan, France, and Poland, while the model number SM-J260M has been spotted in Argentina, Bolivia, Chile, Colombia, Trinidad and Tobago, Peru, Panada, and Paraguay. Also, in terms of Asian markets, the SM-J260G is being tested in India, Nepal, Bangladesh, Sri Lanka, Cambodia, Thailand, Singapore, Malaysia, and Vietnam.
For now, there is still the possibility that
the South Korean giant
could cancel the device before a launch takes place. Nevertheless, considering the performance benefits that would likely come with the stripped back software and the sheer number of test markets, a cancellation at this point seems extremely unlikely.