New Samsung Galaxy patent reveals a bezеl-less phone with two screens
22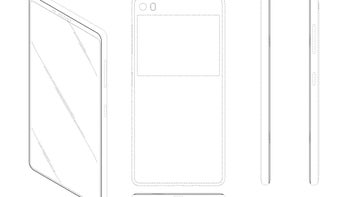 Going from current bezel-less design trends, imagining the smartphone of the future as just one big screen is not that far-fetched of an idea anymore. But Samsung's latest patent suggests that it could be more than that – it could be one big screen
and
another, smaller one on the back.
But slapping a second display onto a smartphone is not that new of an idea. We've already seen it done by LG with the ticker on the
V20
and by Meizu with the rear screen on the
Meizu Pro 7
. And then there's the oddball
Yotaphones
with their E Ink rear-mounted displays. These concepts have been implemented with varying degrees of success, but who knows, maybe a future effort by Samsung will actually make the second screen a useful and convenient addition to the smartphone?
Still, we have to bear in mind that patent filings are never intended to actually depict an upcoming device and are more of an outline for a certain technology, or technologies, that may or may not be used in one or more devices in the future. That said, let's have a look at some of the more interesting design and engineering decisions featured in Samsung's latest patent.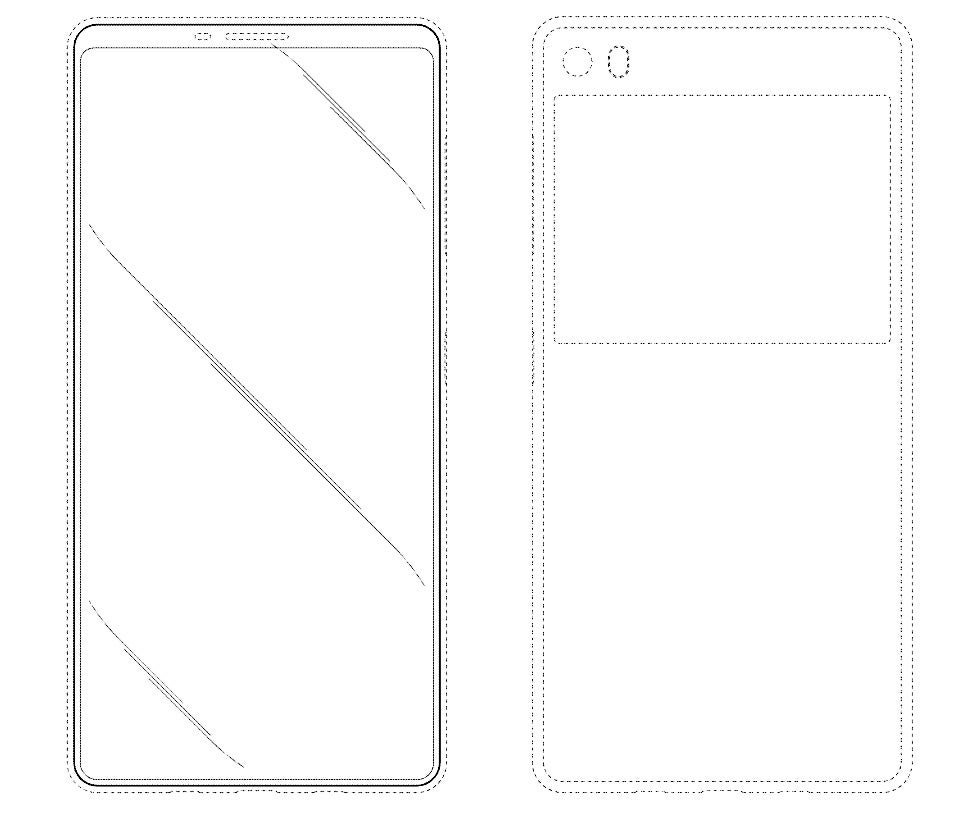 Images from a recent patent filing by Samsung, depicting a smartphone with two displays
Right off the bat, the most eye-catching thing in these sketches is the rather sizable rear-mounted display. What good would it be in a future Galaxy phone? Well, it could work well with a 360-degree translucent case and may be convenient for all of those who leave there phones face-down. Furthermore, being smaller and likely lower-res than the main screen, it could play the role of an always-on display and draw less power. The possible implementations and benefits are many, but then again, it can never be this high up on the back of the phone. Just look at how much space the current camera modules that Samsung is using are. Even if they get smaller (and they likely won't because companies are looking at ways to cram bigger camera sensors in smartphones), this particular depiction of the tech still looks impossible. But hey, it would be cool if such a rear-mounted display also had a fingerprint scanner built into it!
Another interesting tidbit is the lack of a headphone jack in the sketches, but we all know where the 3.5mm jack is headed, so that's that. But what's even more curious is the apparent lack of a front-facing camera. Could this design be intended for use with just a rear-facing camera, which becomes a selfie shooter when you turn the phone around (thanks to the second screen)? Who knows, it's just a patent filing, so it's not intended to depict what exactly a future Galaxy phone will look like. Still, some very interesting ideas on display here. There's also no iris scanner on display. In fact, the only things seemingly depicted in the sketches are an earpiece and what looks like a proximity sensor next to it on the top bezel.
ALSO READ: