Future Galaxies may boast a bezel-less design and a second display on the rear
19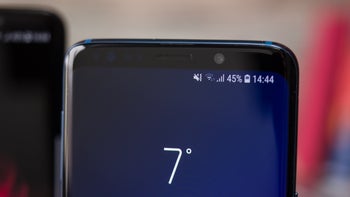 So far, Samsung has shown basically no interest in adopting the bezel-less display trend – it has simply patented
a notched design
. Instead, the South Korean giant is continuing to bet heavily on its Infinity Display concept, and a newly discovered patent appears to depict how the company wants to evolve the design going forward.
According to the included sketches,
Samsung
is hoping to eventually reduce the side bezels to a minimum while also removing the bottom chin entirely. In fact, the only bezel it's currently expecting to keep is the top one, which itself will be just big enough to house an in-ear speaker and the selfie camera. Perhaps more interestingly, however, is the rear design. See, instead of the usual all-glass build complete with either a vertical or
horizontal camera setup
in the middle, Samsung appears to be researching certain rear display implementations that would occupy a portion of the panel. This could potentially act as an always-on display with a low power consumption, or it could perhaps open up the rear camera for use as a selfie sensor, allowing users to preview shots on the small screen and thus allowing the removal of the front camera. In any case, the adoption of the display leads to a repositioning of the rear camera setup camera setup, which would now sit horizontally in the top left corner. Aside from all of this, a USB Type-C port is present on the bottom of the device along with what appear to be bottom-firing speakers either side, while the volume rocker and power key can also be seen on the frame.
Considering the overall shape of the smartphone, the patent in question appears to depict a possible
future Galaxy Note
iteration. Nevertheless, while the rear screen implementation seems unlikely at this point, the front panel design could easily be featured on other smartphones in the near future, possibly even
the Galaxy S10
.