Roku support is coming to Apple Watch with voice search and remote control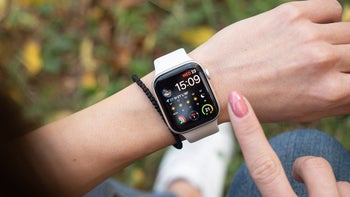 If you're a proud owner of the Apple Watch, you'll be pleased to know that the wearable device is getting a new functionality with the latest update. The new feature will only work if you also have a Roku streaming device, which has
recently received the Apple TV app
that would allow users to watch Apple TV+ shows and content from other paid services like HBO and Showtime.
Now Roku released a new version of its remote control app for iPhone, which adds new features like the option to navigate and search to the Apple Watch,
9to5mac
reports. In case you're wondering, the Roku app for Apple Watch works the same way as the built-in Remote app for Apple TV streaming devices developed by Apple.
With the new Roku Apple Watch app, you'll be able to control the Roku device from your wrist, just like using the remote from the mobile app. More importantly, you'll be able to tap the voice icon in the app and say commands like "Launch Hulu," "search for comedies," "switch to HDMI 1" for your Roku TV.
Keep in mind that in order to take advantage of the new feature, you can either search the App Store on Apple Watch or update to the latest Roku app for iPhone.