Republic Wireless will add several high-end smartphones to its roster this July
1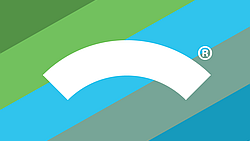 Republic Wireless has announced that, come July, it will add seven new smartphones to its offering. Most of these phones are attractive high-end models, which is interesting given that the carrier usually only offers entry-level and mid-range smartphones.
Republic Wireless, the Wi-Fi based phone service provider, offers one of the most affordable phone plans that you can sign up for in the US. Unfortunately, customers can't bring their own phones on the Republic Wireless network, being forced to pick an approved handset from the carrier's roster, one that mostly includes affordable smartphones.
If the limited phone selection was the only thing holding you back from becoming a Republic Wireless subscriber, you'll be glad to know that the carrier has just announced that it will add seven new smartphones to its roster starting this July.
The handsets in question include devices such as the
Samsung Galaxy S7
, the
Galaxy S7 edge
, the
Galaxy S6
, the
Google Nexus 6P
and
Nexus 5X
, and the
Motorola Moto X Pure Edition
. Aside from these high-end models, the carrier will also offer the
Samsung Galaxy J3
, a mid-range phone. The prices that Republic Wireless plans to ask for these handsets are on par with the current prices at other carriers in the US.
Furthermore, most will probably be glad to learn that they don't have to buy the handsets from Republic Wireless. As long as you get one of the models listed above in its unlocked flavour, you'll be able to use it on Republic Wireless' network.

Aside from adding seven new smartphones to its portfolio, Republic Wireless has also lowered the price of the plan that includes unlimited talk and texts as well as 1GB of data at LTE speeds (unlimited 3G data once you eat through this quota). Previously available at $25 per month, the plan will now cost just $20.

What do you guys think of the carrier's phone portfolio extension? Are you considering a switch to Republic Wireless now that you can use high-end smartphones on the carrier's network?