Report: There will be no flat screen version of the Samsung Galaxy S8
56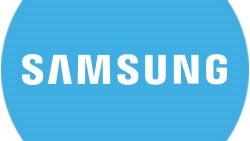 According to a report in the Korea Herald, there will be only dual curved-edge screens on the
Samsung Galaxy S8
, which is expected to be available in two variants next year. One version will carry a 5.7-inch screen, while the other will feature a 6.2-inch display. And this will be a bezel-less display with a screen-to-body ratio above 90%. That would compare with the 91.3% ratio on the
Xiaomi Mi MIX
.
Over the last two years, Samsung offered a flat-screen version of its flagship phone, and a model with a dual-curved edge screen. Samsung's decision not to offer a flat-screen flagship has some analysts worried. Choo Dae-young, an analyst at Korea Institute for Industrial Economics & Trade, said that there isn't high-demand for curved-edge screens since they often lead to inadvertent touches. In addition, he added that bezel-less displays are less functional on a smartphone than on a larger television screen.
Another analyst, NH Investment & Securities' Peter Lee, said that Samsung needs to get its foldable devices on the market. Just last week we told you that
Samsung might be introducing such a phone at the Consumer Electronics Show
in Las Vegas next month. The phone, which could be launched later in 2017, would include a center hinge allowing users to have the screens facing outward. This would allow the phone to have a screen in front, and another in back. Or, the screens could be turned so that they are facing each other. This would protect the glass panels from breaking when the unit is in transit. With the third and last option, both screens could be opened and combined into one tablet-sized display.
"There appears to be no high demand for dual-edge screens because some still find them inconvenient because they mistakenly touch the sides of the smartphones. The utility of a bezel-less display does not seem that much higher for small, portable smartphones compared to televisions."-Choo Dae-young, analyst in charge of electronics industry, Korea Institute for Industrial Economics & Trade
Samsung is reportedly offering the foldable phone just to gauge how much demand there is for such a device, and to see how the public responds to the features. Once this is analyzed, Samsung will take foldable phones to the next level by launching one of two designs it is working on. These include an "in-foldable" model or an "out-foldable" model.
The
Samsung Galaxy S8 is expected to be introduced on February 26th
in Barcelona during a Samsung Galaxy Unpacked event. The unveiling will take place the day before MWC 2017 is officially open.
source:
KoreaHerald
via
BGR
Recommended Stories