Samsung Galaxy S8 to be introduced on February 26th according to teaser
36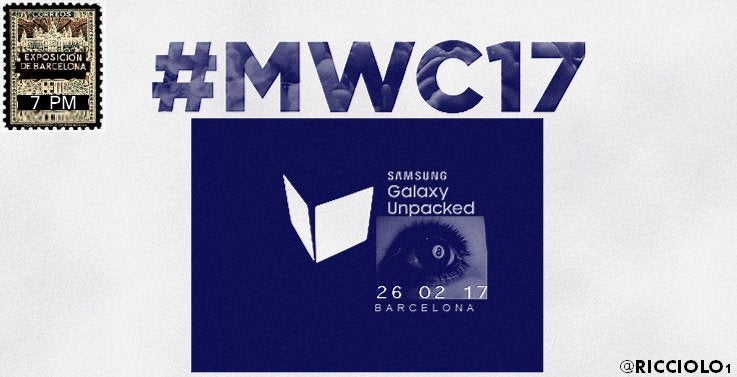 The Samsung Galaxy S8 will be unveiled on February 26th
In the wake of the disaster called the
Samsung Galaxy Note 7
, the manufacturer needs to give consumers something to take their minds off the
possibility that there will be a second recall of the phablet
. This time, it would be the "safe" version of the Galaxy Note 7 being returned to Samsung. Already, there is talk that
AT&T is considering the cancellation of all Galaxy Note 7 sales
.
All four major U.S. carriers are allowing customers with the replacement version of the Samsung Galaxy Note 7 to replace them for any available new phone in stock. If it turns out that
the Galaxy Note 7 that exploded on a Southwest Airlines plane last Wednesday was a replacement unit
, it probably will be lights out on a phablet that showed so much promise.
While Samsung could end up losing billions of dollars in Galaxy Note 7 sales, the future of the brand is at stake as well. So to keep everyone eyes on the future, Samsung has sent out a teaser for the Samsung Galaxy S8. The image reveals that Samsung's next flagship handset will be introduced on February 26th at MWC 2017 in Barcelona. It will be the next Galaxy Unpacked event.
There really isn't much Samsung can do to regain consumer trust if it turns out that the Galaxy Note 7 replacement units are just as dangerous as the original phones. So while turning consumers' focus on to the Samsung Galaxy S8 seems like a smart idea, it might take years before Samsung is able to convince the world that its mobile devices are safe.
source:
@Ricciolo1