Rejoice! Alexa is now inside the newly updated Amazon for iOS app
4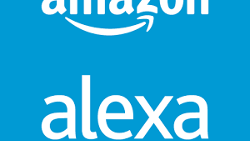 Starting now, Amazon is rolling out an update to its Amazon app for iOS. With the update, iPhone users will be able to open the app, click on a microphone icon on the top of the screen, and have access to Amazon's cloud based personal assistant, Alexa. You can use Alexa to find out where your Amazon package is, check out the weather, get sports scores and more. One negative note is that the version of Alexa found inside the iOS Amazon app will not come with the Door Lock API that normally allows Alexa to lock and unlock smart locks made by Vivint and Kwikset.
Alexa is becoming well known. A new Moto Mod modular accessory introduced last month by Motorola,
offers an enhanced speaker with Alexa built-in
. And next year, we should see a native Alexa app pre-installed on the Moto Z series. The U.S. version of the
Huawei Mate 9
is
also expected to take Alexa along as a native app
.
The competition among these virtual personal assistants is heating up Besides the more familiar names like Siri, Google Assistant, Cortana and Alexa,
we should see Samsung's new Bixby
and
Nokia's rumored Viki
join the crowd. And some of the older names have been spiffed up and polished. Recently, all Android handsets running Marshmallow or higher
have received Google Assistant
. This is the latest version of Google that is more conversational with users.
Download the Amazon for iOS app by clicking on this
link
. If Alexa hasn't made it to your version of the app now, don't panic. It should be ready for you to use before the end of this week.
source:
VentureBeat
via
Engadget