Google Assistant arrives on a large number of Android phones
23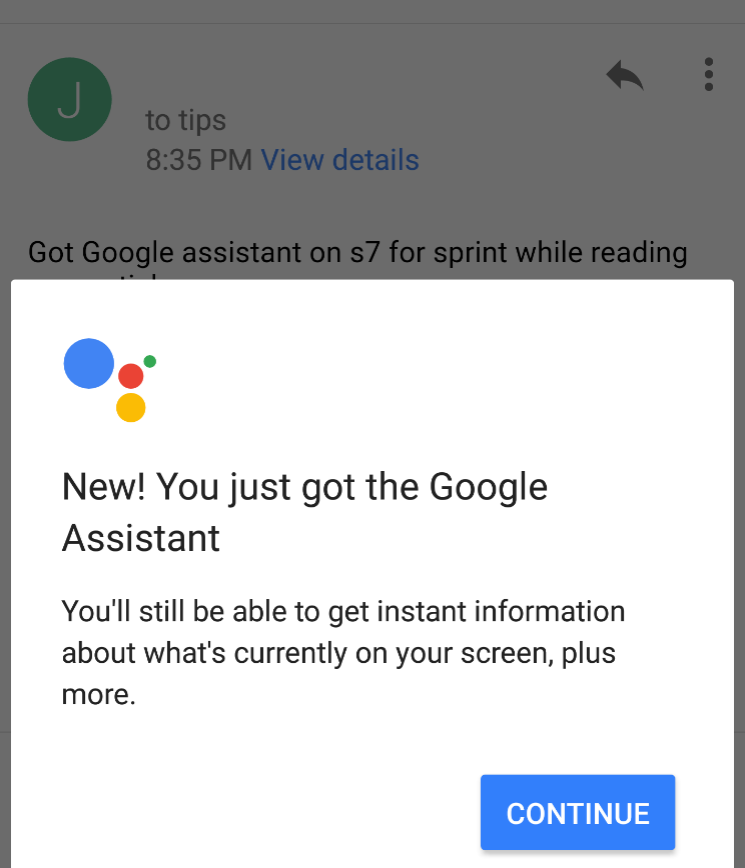 Our Moto Z Force Droid receives Google Assistant
Google Assistant is starting to show up on a number of Android phones. On Tuesday, we heard from readers who were happy to find the latest version of Google's virtual personal assistant on their Android device. In fact, we were happy to see the update hit our
Moto Z Force Droid
Tuesday evening. As we've pointed out, Google Assistant is more conversational than Google Now.
Activating Google Assistant is as easy as saying, "Ok Google," or you can simply press on the home button. While it handles many of the same tasks that Google always has, the back and forth between you and the personal assistant will have a more person-to-person feel. It also is found on the Allo messaging app, some Android Wear smartwatches, Google Home and it will be found on Android Auto.
You'll notice a difference between Google Now and Google Assistant right away when you ask follow-up questions on a particular topic. When the prompt comes up, say "
I'm feeling lucky
" and you instantly become a contestant on a trivia quiz show. Activate Google Assistant and say "Listen to the news" and you will hear several up to date newscasts played consecutively in the order you arrange. You can even ask to see all of the dog pictures in your photo album.
If your Android phone is powered by Android 6.0 or higher, you will receive Google Assistant. If it didn't come yet, fear not. You will receive the update soon. Since it is part of an update to Google Play Services, it won't have to go through carrier or manufacturer testing which means that you should receive it any day now. There are reportedly 500 million eligible Android phones receiving the update, so you can imagine why everyone won't be receiving it at the same time.