New Game of Thrones game coming to Android and iOS in October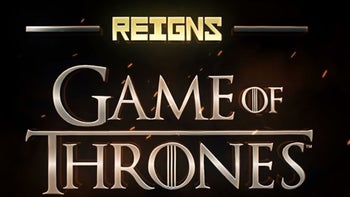 Publisher Devolver Digital has just teased the launch of yet another Game of Thrones game for mobiles – Reigns: Game of Thrones. The game will make its debut on both Android and iOS sometime in October, but those interested can already pre-register to be notified when Reigns: Game of Thrones goes live in the App Store and Google Play Store.
This would be the third Game of Thrones game published by Devolver Digital and, just like the other two, it will be available on the PC as well. Not many details about Reigns: Game of Thrones are available for the moment, but it looks like this will be a new spinoff of the series and it will allow you to play with all
iconic characters
in the TV show.
Through the fiery visions of Melisandre, claim the Iron Throne as Cersei Lannister, Jon Snow, Daenerys Targaryen, and more to carefully navigate the complex relationships and hostile factions of the Seven Kingdoms.
Reigns: Game of Thrones won't be available for free, as Devolver Digital announced those interested will have to pay $3.99 for the game regardless of the platform.