Regional carriers have October 1st release date for Apple iPhone 5s and Apple iPhone 5c
12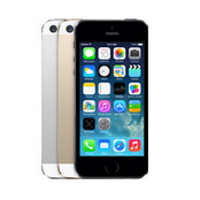 If you're a customer of one of the regional carriers in the U.S., the good news is that the
Apple iPhone 5s
and
Apple iPhone 5c
should be available for you to purchase starting on October 1st. Carriers (in alphabetical order) like Appalachian Wireless, Bluegrass Cellular, Cellcom, CSpire, GCI, MTA,
Nex
-Tech Wireless, Ntelos and Strata will have the latest from Apple just as the fourth quarter gets underway.
Yet, for one of the largest regional names, U.S. Cellular, there is no word when the new iPhone models will be available. Back in May, the regional operator said that
it would reverse its position on the device and offer it to customers
. CEO Mary Dillon had called the phone too expensive to carry because of the subsidies involved. But after losing 5% of its post-paid subscribers over the last 18 months, Dillon is hoping that the lure of the Apple iPhone 5s and Apple iPhone 5c starts to bring the customers back. So far, there is nary a peep from U.S. Cellular as to when a launch might occur
Twenty five carriers in the U.S. now carry the iPhone. It seems ages ago when AT&T had the exclusive for the device in the U.S. Up in Canada, the October 1st launch date will apply to regional carrier MTS and we expect others to join along.
source:
MacRumors
via
Engadget