U.S. Cellular to sell the Apple iPhone
4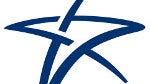 The nation's sixth largest carrier, U.S. Cellular, has decided that when given a second chance to carry the Apple iPhone, it is best to accept it. According to CEO Mary Dillon, a year and a half ago, the carrier had the opportunity to carry the iconic smartphone, but decided against it because it was
too expensive
. But since then, the carrier has lost 268,000 or 5% of its post-paid contract customers. The Apple iPhone is considered expensive because of the subsidy that each post-paid carrier pays to keep the most popular smartphone in the U.S. priced at $199.99 on contract for the 16GB version of the
Apple iPhone 5
. Dillon is hoping that by offering
the most popular smartphone in the U.S.
, the mobile operator can reverse the decline in contract subscribers.
Apple requires carriers to purchase a minimum amount of units. In this case, U.S. Cellular is promising to pay Apple $1.2 billion over three years. That works out to roughly
2 million phones
. But just because a carrier starts selling the Apple iPhone doesn't mean that the merchandise will move. Last June,
pre-paid operator Leap Wireless signed a three year $900 million deal with Apple
. Despite a recent bump-up in iPhone sales,
Leap says it will not buy any more handsets from Apple
.
There is a big difference, however, in selling unsubsidized iPhones like Leap is doing, and charging less than half that amount in return for a two-year lock-up like U.S. Cellular does. Another reason for U.S. Cellular's reversal on the iPhone is that 18 months ago, the carrier did not have 4G LTE service like it has now. Dillon did not give a launch date for the Apple iPhone nor did she specify which iPhone models will be available to U.S. Cellular customers.
source:
AP