RadioShack is the first Apple reseller to have the new iPad up for pre-order
4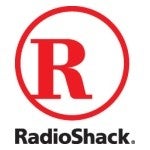 Struggling with pre-ordering the new iPad from the Apple Store? RadioShack is the first Apple reseller to kick off pre orders of the third iPad, so you might want to give it a try.
Apple opened pre-orders on the day of the announcement of the new tablet - Wednesday, March 7th.
To pre-order the third-gen iPad at RadioShack there's a slight catch, though, you'd need to first buy a $50 RadioShack gift card. You can later use it towards the standard price of the tablet, or for any other thing sold at the retail store. You can bypass this by just waiting for the official launch of the iPad on March 16th.
RadioShack clarifies that pre-orders will only be available in brick-and-mortar stores, and not online. Pre orders at the Shack will end on Monday, March 12th.
RadioShack is also one of the few that offer
trade-ins for old iPads
. Users are rushing to sell or trade in their often less than a year old tablets to get the latest and greatest from Apple. The Shack's system is particularly good because it allows people to take trade in their gadget at the very same time when they make the new purchase.
Big electronics stores like Best Buy have not yet announced when the new iPad will be available with them, and neither have AT&T or Verizon.
source: RadioShack
Starting today, the new iPad® will also be available for pre-order by purchasing a $50 RadioShack gift card that can be used toward the final purchase.

To celebrate the launch, customers can use RadioShack's Trade & Save program to receive up to $350 for an iPad 2® and up to $175 on an original iPad® in working condition. Customers can also use their Shack Card on the purchase of a new iPad® or iPad 2® to receive a $50 mail in rebate. This special promotion will end on Saturday, March 31.

Benefits of purchasing the new iPad® at RadioShack include:

  * RadioShack's smaller stores and neighborhood locations make shopping    for Apple products and accessories more convenient.  * RadioShack's Trade & Save <http://www.radioshack.com/tradein>    program allows customers to trade in an old mobile device or other    retired technology and immediately apply the appraised trade-in    value toward a current purchase. Shoppers can appraise their device    at http://www.RadioShack.com/tradein_,_ and then bring their device    to the store to have the appraisal confirmed and complete the trade.  * RadioShack's Mobile Product Support (MPS), as free service available    with any in-store mobile device or tablet purchase. MPS includes    free expert support over the lifetime of the device. The 24/7 mobile    support is accessible via phone, live online chat at RadioShack.com,    email or online forums.  * RadioShack is proud to be on the short list of retailers that    provide customers with optional AppleCare + for accidental damage to    iPads. Joining Target, phone carriers and Apple stores, AppleCare+    can be added with the purchase of your iPad at RadioShack locations    nationwide.