RadioShack is reportedly offering pre-orders for the HTC Inspire 4G starting today
3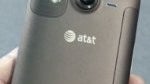 Do you have this nagging feeling in the back of your head that people will be all over the
HTC Inspire 4G when it's finally released come February 13th
? Well, you can ease your worries seeing that it's being reported that electronics retailer
RadioShack
will be offering
pre-orders
for the high powered Android smartphone starting
today
.
Not only can you concretely tell yourself that you'll be getting a unit come launch day through RadioShack when you place your pre-order, but the retailer is also throwing in a snazzy
$30 accessory credit
with your pre-order. Definitely a nice gesture indeed, we're sure that customers will easily make use of that credit when they return to the store to pick up their units.
However, it's worth noting that you can only scoop up the
$99 on-contract pricing
of the HTC Inspire 4G if you sign up with the
$25/month data plan
. Anything else other than that, like the $15/month charge for 200MB of data, you're not going to receive that insane contract price for the smartphone.
So if you want to beat out the possibility of having to wait outside in the cold weather come launch day, then you'd better get yourself to a RadioShack location today and pick up a pre-order.
source:
IntoMobile