RIM patent application reveals work on possible uninteresting feature, device unlock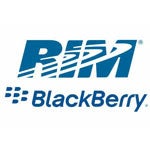 You know what they say, it only takes one big idea to turn a company around. Well, we don't really think this is that one idea, but in case you're wondering if they're sleeping up in Waterloo in RIM's R&D center, the answer is "no". They're busy developing potentially uninspiring technology as evidenced by a recent patent filing for a new mobile device unlock alternative.
We'll continue to monitor this. We've reported on
RIM's first BlackBerry 10 phone release date pegged for October
, so we're waiting on the
edge
of our seat to see which of the patents turn into actual product. There has been a lot of shake up at RIM as of late, so we're hoping the new management coming in will bring big exciting ideas with them to avoid RIM ending up in the graveyard of mobile manufacturers of the past.
source:
US Patent and Trademark Office