RIM's first BlackBerry 10 phone release date pegged for October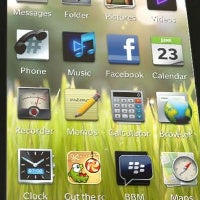 Research in
Motion
has put all of its hopes in BlackBerry 10 - an overhauled version of RIM's platform - and the first handset running on the new OS is
expected to hit shelves around October
. Earlier, RIM's new chief executive Thorsten Heins confirmed that BB10 will debut on a device in the
"later half of 2012."
Now, though, more clarity comes from N4BB's sources revealing that the first BlackBerry10 smartphone could well be announced in mid-August. The device, previously rumored as BlackBerry London, will be touch-only, without the typical physical QWERTY keyboard. It will allegedly take until the first half of October for the handset to end on store shelves.
In other news, the first Bold-like
full QWERTY BlackBerry 10 smartphone
is expected to make an appearance in the first quarter of 2013. It's not certain whether this will be the same slider device that rumors have singled out or whether it will be a totally different handset.
Hopefully, RIM will speak more about the upcoming platform at its BlackBerry World conference kicking off next week. We don't expect to see an actual product get unveiled, but some more details about BlackBerry 10 would be more than welcome.