Pre-launch, grey market third-generation Apple iPad sales slump in China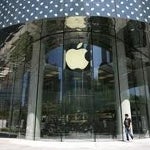 Even though the new Apple iPad
wasn't a sell-out in the U.S. on launch day
, Apple said that it set a record for a launch with
3 million tablets sold last weekend.
But there really is no confusion because after all, Apple did say that the
inventory set aside for pre-orders was all gone
days before the launch at brick and mortar stores. All signs point to the third generation iPad being a huge success for Apple. But if unofficial pre-launch sales in China are any indication, the third-gen Apple tablet might find it hard to gain traction in the country.
A story published Saturday by business channel CNBC says that while
Apple has not yet announced an official launch date
for the new iPad in China, smuggled units from Hong Kong and the U.S. have failed to catch on with some unauthorized dealers cutting prices by as much as 30%. A sales clerk at a Beijing based electronics mall called Buynow says that the iPad market is already saturated. The day after the tablet launched in 10 countries, the most expensive model was going for 5,200 yuan ($825) and dropped to 4,500 yuan on the first day. Within three days, the price plunged to 3,700 yuan according to Buynow staff.
Compare that to the Apple iPad 2 which sold for as much as 8,000 yuan in the grey market and it took two weeks for it to drop to 3,000 yuan. With the new iPad, it took 3 days to match this price drop. Xue Jinpeng, a reseller in Zhongguancun, Beijing's technology district said, "
People are getting a lot more rational about the iPad now. They are a lot more willing to wait until prices come down or even until the official launch
." Self confessed Apple fan Annie Zeng is a secretary in Shanghai for a foreign insurance company and her take on the new Apple iPad is that it
offers nothing new for a higher price
.
The lack of excitement for the new iPad seems out of character for a country where tablet sales
ran up five times last year
to 5.83 million units. 70% of those were iPads. IDC, the research firm behind those stats, expects growth in tablet sales to slow down with an estimated 7.23 million units to be sold in the country this year. The reason for the slowdown s
ays IDC is that new tablets are being launched too fast by other manufacturers. For example, one of Apple's main rivals in the country, Lenovo, has recently announced
a new family of tablets
.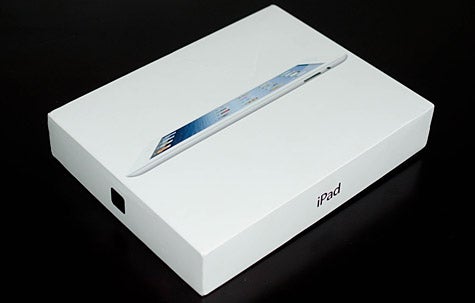 A box containing the new Apple iPad
Will this lagging demand pre-launch continue once Apple officially rolls out the device? Apple first needs to announce an official launch date for the tablet. That might take some time as the company continues to fear
a repeat of the violence that occurred at a Apple Store during the launch of the Apple iPhone 4S
. Egg throwing and other incidents caused Apple to
halt sales of its smartphone at Apple Stores in the country
, an edict that continues to this day. Chinese buyers of the Apple iPhone 4S must purchase them from China Telecom and China Unicom stores or online from Apple.
Once the third generation Apple iPad becomes legit in the country, we will get a realistic look at demand for the product in China. For now, it seems that the new Apple iPad is not in much demand in China.
source:
CNBC