Apple iPad launch not your usual sell-out; real time chart shows breakdown of Apple iPad use
99+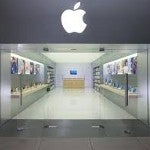 We should have known that
things would be different this time
when the long line that was seen at the U.K. Apple Store on Regent Street broke up early in the morning
with only the 16GB Wi-Fi version of the new Apple iPad sold out
. We wondered if this trend would continue when the U.S. Apple Stores opened for business at 8am Friday, and apparently it had. According to phone checks made by
BGR
of a Apple Stores in New York, none had sold out of inventory of the third-generation Apple tablet. In the past, such phone checks would result in finding out that all of the stores had been sold out of inventory.
Of the dozen Apple Stores in the Big, uh, Apple that were contacted by the site,
all had unsold stock remaining of the Wi-Fi only model
and only four were sold out of their 64GB units in both black and white. Four stores were sold out of the iPad Wi-Fi and 4G model while five stores were out of the AT&T variant of the tablet. Most stores said that they had a significant amount of iPads unsold and would have inventory to sell on Saturday. One sales rep contacted by
BGR
said that they had plenty of inventory left and to "
take your time
" getting to the store. Contrast this to previous launches whether it be the Apple iPad or Apple iPhone and a spare unit was impossible to find.
By Friday afternoon, the
new Apple Store at Grand Central Station
had a line which was estimated to be about 30 minutes long.
BGR
found one other store with a line and that was in New Jersey, How long was that line?
It consisted of 3 people
. A check of Best Buy locations found that none of the big box retailers had sold out of stock. One store said that the AT&T models were all gone, but plenty of 16GB and 32GB Verizon models remained. At the Best Buy at Columbus Circle in Manhattan a salesman at 6:15pm EDT said that all Wi-Fi models were still left as were both LTE enabled models. Still, that salesman said that the new iPad was "
flying off the shelves
."
Earlier this week, Apple announced that
all inventory directed for pre-orders was sold out
and that demand was "off the charts." That might have reduced some of the pressure on Apple's retail stores as did the number of third party locations that carried the device.
Still, there have been buyers for the new tablet. Chitika has put up a site where you can monitor
real-time web traffic
comparing the OG Apple iPad, the Apple iPad 2 and the new iPad over the last 12 hours in the States. The latest figure shows that the new tablet represents 2.678% of total iPad use. The other two Apple iPads make up 97.322% of iPad traffic over the same time period. The second chart shows hour by hour breakdown of Apple iPad usage. The third chart will show state by state traffic figures, but won't be up until Monday.
So what happened to the high expectations that everyone had heading into Friday's new Apple iPad launch? Perhaps the past successes made Apple
a little too cocky
when it came to ordering product. Only in retrospect, after a few weeks go by, will we be able to determine if this is a major turning point or just a fluke.
source:
BGR
,
Chitika