Apple says demand for its new iPad is "off the charts"; stock held for pre-orders all sold
28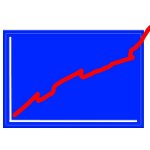 Apple has confirmed that all of the inventory for its third-generation tablet that was being held for pre-orders
is now sold out
. With such an amazing demand for the device that was
introduced just this past Tuesday
, the Cupertino based firm says that demand for the new iPad is "off the charts." Orders for the tablet placed today will not ship until March 19th, 3 days after the March 16th launch date for the tablet. Some say that buyers could ultimately
see a 3 week delay
until they receive their tablet. Apple says that there will still be tablets available for purchase in stores on Friday which means we could see long lines as buyers scramble to grab whatever inventory is at the brick and mortar stores. Some had
been predicting that the new Apple iPad would be a hard device to find
right after its launch.
Apple expects to set some new sales records when the device is released this coming Friday. Last year, when the Apple iPad 2 was launched, heavy demand had led then
CFO Tim Cook to say that Apple was facing the "mother of all backlogs
." But it would seem that the demand for the third-gen iPad is even greater than for the iPad 2. And while the tech titan had
boosted production in anticipation of heavy demand
, unlike last year when the second-gen Apple tablet received a two-week head start before launching in other countries, this year the iPad is being rolled out in Australia, Canada, France, Germany, Hong Kong, Japan, Puerto Rico, Singapore, Switzerland, UK and the US Virgin Islands all at the same time.
source:
USAToday
via
AppleInsider