Pokemon Go safety guidelines issued in Japan ahead of local launch
6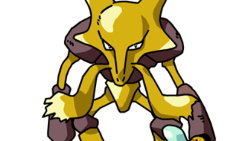 Having achieved massive popularity in the US and currently rolling out in a number of additional markets around the globe, hit game Pokemon Go is about to be launched in Nintendo's home market of Japan.
Probably anticipating a success for Pokemon Go in Japan, the local government has issued a set of safety guidelines for the game.
Yesterday, the Japenese National Center for Incident Readiness and Strategy for Cybersecurity posted an official warning on the possible health and security hazard that Pokemon Go poses.
To start off, the Japanese government is urging players to avoid lengthy Pikachu-catching sessions under direct sunlight, especially during hot summer days. Furthermore, the Japanese Center on Cyber Security is also recommending the use of a fake name during the registration process. Using a fake name limits the risk of personal data being leaked.
Here's an official statement from Chief Cabinet Secretary Yoshihide Suga:
"As for the game Pokemon Go, many have fears about its safety and people's behavior. The Center on Cyber Security yesterday issued a warning. We would like people to follow the recommendations of the government for the safe usage of cell phones[...]".
In the US, as well as in other countries where the game has recently launched, Pokemon Go has generated a few unwanted side effects.
Pokemon Go is published by Nintendo, and the iconic Japanese game giant has strongly benefited from the game's insane popularity, having seen its
market value doubling
price since the game officially launched. However, the game was developed by US-based Niantic, which is the main reason why the game launched in the US ahead of Japan.
source:
Reuters