5 weird things that can happen to you while playing Pokemon Go (besides exercise)
3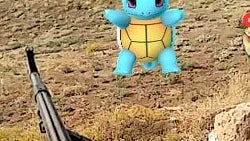 We just had our Weekend 1 with
Pokemon Go
, and things are
already out of control
. For the record,
Niantic's servers got overwhelmed
and brought down, indicating there is a surge of interest in the augmented reality game that nobody could have predicted or prepared for.
No wonder, given how masterfully the Pokemon makers have fused our real world surroundings with the beloved game characters. Well, it's one of the very few mobile games that actually makes geeks get up and go out, so Pokemon Go has the "go" in it, and that is a good thing.
There are the unintended consequences of going out, though, like many of us are finding out, like, uhm, the real world that is happening there, so here's a roundup of a few things that can really happen to you while playing Pokemon Go. Word to the wise.