Pokemon Go is now the most popular smartphone game in U.S. history
42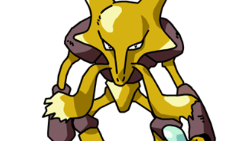 Everyone is playing or talking about Pokemon Go. The franchise is more popular than ever
following last week's launch of the augmented reality based game
that turns players into Pokemon trainers. For kids who grew up on the RPG and the cartoons and dreamed that Pokemon were real, Pokemon Go is as close as it gets.
The game also has become the most popular smartphone game in U.S. history. According to Survey Monkey, peak average daily smartphone users for Pokemon Go now tops the previously reigning title holder "Candy Crush Saga." Keep in mind that the data includes only U.S. based smartphone players. At its peak, Candy Crush Saga was drawing as many as 93 million players a day from all over the world, and on various devices.
With 21 million average daily smartphone users in the states trying to 'Catch 'em all,' Pokemon Go is making history every day. On Android, the game will soon surpass Snapchat at its current growth rate, and could end up being the largest user of Google Maps' mapping data topping the mapping application itself.
While Nintendo shares have soared since the launch
, investors might have been getting ahead of themselves as usual. First of all, the game is free although in-app purchases might be necessary as trainers start amassing large quantities of Pokemon. As far as in-app purchases made on iOS are concerned, Nintendo's cut is one-third what Apple gets. The latter takes 30% of this revenue. Game developer Niantic takes another 30% as does The Pokemon Company. Nintendo takes 10%. It should be pointed out that Nintendo's stake might be a little higher as it does own a stake in The Pokemon Company.
The challenge for Niantic and crew will be to keep the game popular. The third most popular smartphone game in U.S. history is "Draw Something," which was so red hot back in 2012 that
developer OMGPOP was sold for $180 million to Zynga
. Draw Something quickly lost its appeal and Zynga ended up taking a bath on the acquisition. This is an industry where fortunes change like the wind. Will Pokemon be different? Only an Alakazam knows at this point.
source:
SurveyMonkey
via
MacRumors