Pokemon Go player finds dead body; AR game is leading to real life injuries
20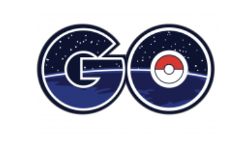 19-year old Shayla Wiggins was looking for Pokemon on Friday morning, when she discovered something else that was definitely not part of the Pokemon Go game. Wiggins was hoping to catch a water Pokemon, so the Wyoming teen jumped over a fence to gain access to the Wind River. That is where she found something that couldn't be added to her Pokedex: a dead body. Shayla called 911 and the local Sheriff's office responded. Law enforcement officials concluded that the drowning was accidental.
Pokemon Go launched just last week
, and has quickly become the top free app downloaded from the Apple App Store and the Google Play Store. The augmented reality based game allows users to be a Pokemon master as they attempt to find and catch a variety of wild Pokemon. But some players are sustaining real life injuries in an attempt to "Catch 'em all." For example, 21-year old Mike Shultz cut his hand after tumbling off his skateboard. He was on his phone, looking for Pokemon at the time.
22-year old web designer Kyrie Tompkins fell on a sidewalk in Maine and twisted her leg while playing the game, while Lindsay Plunkett, a 23-year old waitress in North Carolina, cut her hand while tripping over a cinder block. She also was playing Pokemon Go when she sustained the injury.
While it is easy to lose track of your surroundings while playing Pokemon Go, we urge players to stay aware of their environment. We have heard stories about drivers stopping short and holding up traffic while trying to catch a wild Pokemon. Like texting, you should not be playing this game while driving.
When players need accessories, they have to find a PokeShop. Game developer Niantic decided to place these virtual stores inside museums and other areas. For example, police in Australia noticed that many smartphone-toting kids were wandering into a police station in Darwin. It turns out that the cops are working in a building that is a PokeShop in the game. For the record, Pokemon Go players do not have to enter these buildings to obtain Poke Balls.
If you're not familiar with Pokemon Go, check out our guide by clicking on
this link
.
source:
KSL
,
NYPost