Phone accessory brands like mophie and InvisibleShield could be up for sale
3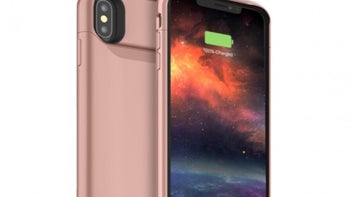 When Zagg made that announcement yesterday, its stock soared 15.1% to $6.94 on NASDAQ. But today, the company gave back all of those gains and more, declining 15.71% to $5.85. Besides mophie, Zagg makes a number of accessories that you might be familiar with including InvisibleShield screen protectors, Gear4 shock absorbing phone cases, iFrogz audio accessories and cases for the Apple iPhone, Halo charging accessories and Zagg Bluetooth keyboards for the iPad and Android tablets.
The company has been hit by weaker smartphone sales and the current trade war with China has forced it to pay more to access its supply chain. In November 2017, the stock peaked at $22.80 and has since declined by 74%. On Tuesday, the company reported a net loss for the second quarter of 2019 amounting to $5.3 million compared to a year-earlier profit of $3.2 million. Revenue for the three months ended in June came to $106.8 million, a decline of 10% from the same quarter in 2018. As a result of the weakness in its businesses, Zagg has cut its global workforce by 10% and has reduced corporate spending.
"Despite the step back in earnings we are taking this year, we are confident that ZAGG is well-positioned to profitably grow its share of the mobile lifestyle accessory market in the U.S and overseas in the years ahead. Our confidence is rooted in the strength of our brand portfolio, product teams and distribution relationships combined with our ability to capitalize on the market opportunities created by the upcoming industry roll-out of 5G technology...We do not expect to comment further on this (buyout) process until we have made a decision and are prepared to announce its final outcome."-Chris Ahern, CEO, Zagg
Zagg's products can be purchased online through Amazon, from the four major U.S. carriers (Verizon, AT&T, T-Mobile, and Sprint) and at retailers like Walmart and Target.