Pandora CEO: No impact from Apple Music launch
23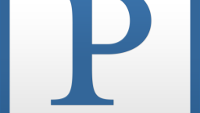 Next week, Apple Music will be one month old. While that might not really be enough time to judge what its impact will be in the streaming music industry, the CEO of Pandora says that so far, Apple Music hasn't impacted Pandora at all. Brian McAndrews says that some consumers might experiment with the streaming service offered by Apple, and a short term impact could take place. But for now, the executive states that there is no impact to Pandora from Apple Music, and there won't be one in the long term either.
Pandora's McAndrews has a good reason to feel protected from Apple Music. A survey of current Pandora subscribers revealed that while 58% of them are aware of Apple Music, only 9% plan to subscribe to Apple's three month free trial. And only 1% of current Pandora subscribers definitely plan to sign up to Apple Music. Pandora has 79.4 million active listeners as of the last quarter.
"In terms of Apple Music, of course it launched at the end of June, so there was no impact yet. Going forward, we feel really good about our trajectory and competitive position. With any big launch like this and the noise in the marketplace, there could be some users that experiment with it and there could be some short term impact... But we don't believe that there will be any long-term impact."-Brian McAndrews, CEO, Pandora
Speaking of the latest quarter, Pandora just announced a 30% gain in advertising revenue year-over-year for the second quarter, with local ad revenue up 67%. Pandora's revenue for the last quarter amounted to $285.6 million, topping Wall Street's expectations.
source:
BI
Recommended Stories