Padcaster and Lenscaster for the iPad now available, starting at $149
1
Taking pictures or video on-the-go with an iPad seems a bit awkward. However, if mounted well, and equipped with a workable, quality lens, the iPad does present a very viable, high-quality, mobile, all-in-one production kit.
Padcaster showed off their flagship product, The Padcaster, along with the Lenscaster add-on during the NAB 2012 show back in March. Now it is available and for sale with the Padcaster starting at $149 and the Padcaster & Lenscaseter Combo priced at $189.
For those wondering what niche this fills, it is pretty significant if you think about it. The iPad already takes 1080p HD video with no problem. When mounted on a tri-pod, the Padcaster gives you the ability to mount other accessories to it, like lights, microphones and other tools of the trade. Altogether, if you have an LTE enabled iPad, you can shoot, edit, produce and upload in no-time.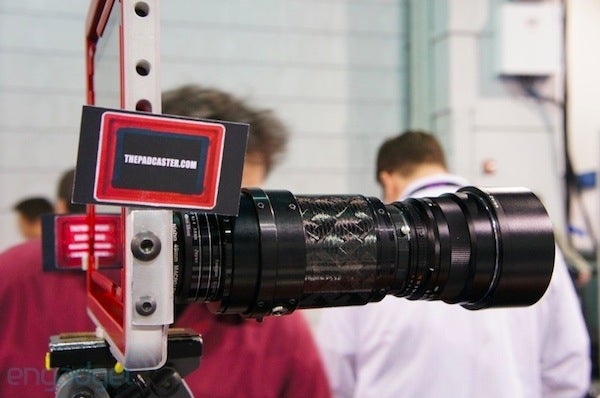 With the Lenscaster add-on, you can attach SLR lenses to the iPad's camera using any standard 35mm adapter. This allows a bit of hardware optical effects such as, changing the depth of field, manual focus or zooming without as much detail loss. The Padcaster also works as a stand-alone cage for a professional grade camera while still being able to mount extra photography components.
sources:
Padcaster
via
Engadget
Recommended Stories