Opera's App Pass lets smartphone users in emerging markets use apps with free or discounted data
2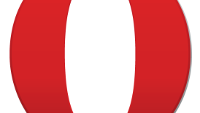 In a bid to expand the use of apps in emerging markets, Opera has come up with
App Pass
. With the latter, carriers can offer special deals to its subscribers that will allow them to access certain apps for free or for a reduced cost. App Pass works with Opera Max, a browser that uses video and data compression in order to save users as much as 50% of the data normally needed to open and run an app.
Opera says that phone manufacturers like Samsung and Micromax have agreed to pre-load App Pass on upcoming models. Once a phone's user opens any app, he sees special deals presented by the carrier. App Pass will benefit those in emerging markets who wouldn't normally be able to download certain apps because of the data required to run them. It benefits Opera as its browsers get more use in emerging markets. And it also provides an opportunity for carriers to sell advertising.
Mobile operator Telenor, which operates in Vietnam and in other Asian countries in the region, will be the first carrier to offer the service. Eventually, Opera hopes to expand it to other countries. In the U.S., Sprint MVNO FreedomPop offers a list of sponsored apps that are free to use. It also offers a plan where subscribers pay a monthly fee to obtain discounted access to certain apps. Opera expects to offer something similar to its App Pay customers in the future.
"We're eager to see how this service is received in our markets. App Pass is designed to give customers easy control over costs related to data usage. The challenge of so-called 'bill shock' is high on our agenda, and these kinds of initiatives from Opera play an important part in addressing the issue."-Rolv-Erik Spilling, Telenor Digital

"App Pass builds upon Opera's achievements with Opera Web Pass and Sponsored Web Pass in making mobile data affordable and easy to use for end users. With App Pass, consumers can enjoy their favorite apps and try out new ones with just two clicks, using the Opera Max client already on their devices."-Lars Boilesen, CEO, Opera
source:
Opera
via
Reuters
,
TechCrunch