Only 20% of BlackBerry 10 apps are Android-based
36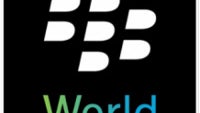 BlackBerry 10, an overhaul of the BB operating system has launched and the first device with it, the BlackBerry Z10, is out. Now, the platform has surpassed
100 000 apps
and good news is that only 20% of those applications are Android based, according to BlackBerry VP Martyn Mallick speaking in an interview for AllThingsD.
BlackBerry announced that in the last seven weeks alone 30 000 applications have been added to its BlackBerry World market catalog. That triggered speculation that such a fast growth is a lot due to ported Android apps, and Mallick's explanations come just in time to clarify that.
This definitely shows that BlackBerry is indeed enjoying developers' support. Windows Phone in comparison, a platform launched more than two years ago, has around 130,000 apps, and that means that the app gap with BlackBerry is closing quickly.
Still, it's hard to judge the quality of the marketplaces by sheer numbers. Windows Phone has managed to cover a lot of the essentials, and BlackBerry for instance is still lacking a Netflix app for example. Instagram is not available on both platforms.
The near future is of paramount importance as with Android and iOS increasingly popular, there is little place - if at all - for a third competitor. But BlackBerry is optimistic:
"We have a high level of confidence we will continue to see more of the application partners come on board,"
Mallick said.
source:
AllThingsD