Apple vs OnePlus: which event would you have watched?
44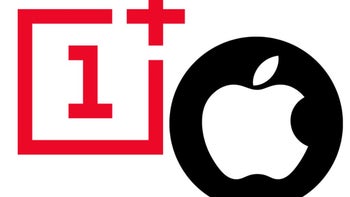 So, you may have noticed that there's a low-key drama happening in the smartphone world right now. Up-and-comer OnePlus had already set up an event where it would announce its latest smartphone — the
OnePlus 6T
— and that date was
the 30th of October
. Then, just 4 days ago, Apple came out with its own invitations
for an October 30th event
, effectively setting up to stomp all over OnePlus' news.
Mind you, we have no idea what Apple is about to unveil. An educated guess says we might see
new iPads
, rumors claim
a new Apple Pencil
is in the works, and a new MacBook has been about a lot lately. But nothing is confirmed or particularly hinted at by Apple itself.
So, in order to avoid this clash, OnePlus was forced to
pull its event a day forward
, which will probably cause some scheduling and logistics issues for those that have booked a trip to be at the presentation. But oh well.
Was OnePlus' move the right one to make? If both of these events were, indeed, happening at the same time, which one would you have tuned in to?