What to expect from Apple's October 30 event: New iPad Pro, Apple Pencil 2, new Macs
5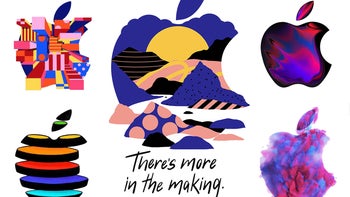 It's hard to remain unfazed with Apple's traditionally unpredictable event announcements. Merely a month or so after the big September event that gave us three new iPhones and a new Apple Watch, Apple announced yesterday that it will indeed be hosting another event on October 30 in Brooklyn, New York. We can never have too many Apple events.
As usual, Cupertino mum's the word on what's to be expected from the event, but we quickly put on our thinking caps and came up with a list of what Apple's most likely to unveil. New hardware is most certainly a given, and the giant actually very vaguely and creatively hints at what will be announced. Ready to join us and explore what that might be?
Apple Pencil 2
Judging from the invitational teasers, which are depicting the Apple logo imagined in various artsy setups. It is then pretty logical to assume that Apple's most creative gadget so far, the Apple Pencil, could be getting a serious update. The gadget hasn't been improved since its inception, and while it's a perfectly capable tool that would unlock your creativity, Apple is likely to have come up with an even more awesome update to the gadget.
You can see vibrant swaths of color, brush splatters, and beveled cutouts in many of the invitational teasers, which is definitely hinting at a more capable Apple Pencil coming along October 30. This will be just in time for the highly-anticipated and long-awaited arrival of Adobe Photoshop's arrival on the iPad. That's right - the poster-child graphics editor is coming to iOS and the iPad Pro lineup in particular, which would definitely call for a more capable digital stylus. A match made in heaven, especially for designers and editors on the go.
Apple iPad Pro
Of course, it's been nearly an year and a half since we were last treated to a new iPad Pro. Back in June 2017, the 10.5-inch iPad Pro got introduced, and Apple has been pretty mum on its tablet family, which is already seemingly partaking in a one-horse race on yet another market that Apple is domineering.
A new iPad Pro is definitely in the cards for Apple, and we actually expect quite a lot of hardware novelties. For once, we have a very, very strong gut feeling that Apple is going to bring the iPad Pro to 2018 with a splash and employ a new design with less bezels than before. We are already preparing our timely obituaries for the good old circular home button as rumors have it that Face ID will be overtaking the biometrics department on the slate. Finally, a mysterious new magnetic connector would make the rounds. You can check out all of our expectations about the upcoming iPad Pro in our detailed rumor review which has it all: the expected design changes, all the new features and functionalities that are likely to make an appearance on the iPad Pro 2018.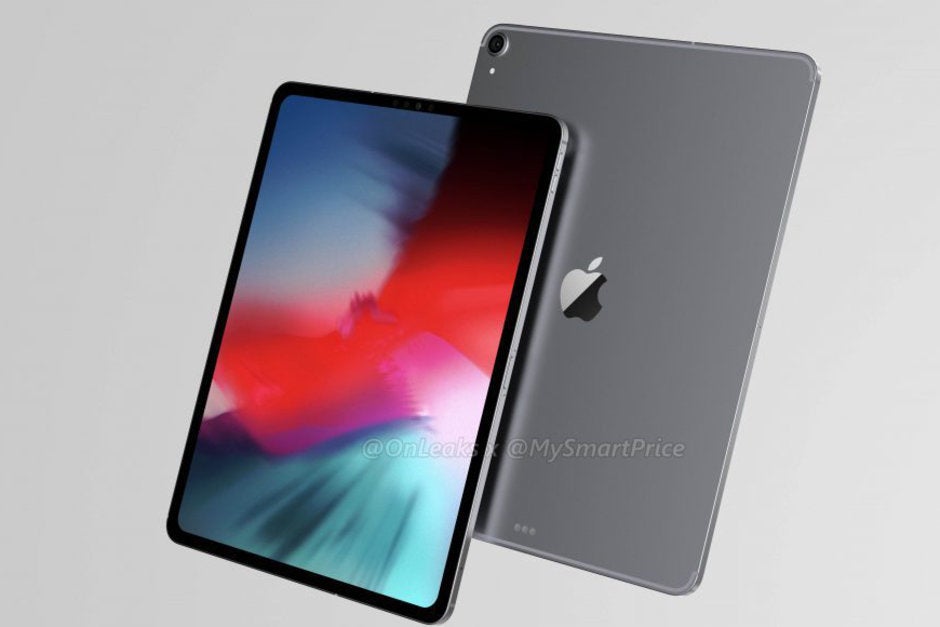 The new design is actually something we've come to expect for a while now -it sounds logical that Apple would want its tablets to look as shiny and contemporary as the already refreshed iPhone lineup. Actually,
iOS 12 itself has been trying to tutor users to re-learn their usage patterns
and grow accustomed in advance with the changes that a new iPad Pro will introduce. All in all, it sounds crazy logical that the days of the traditional iPad design are numbered.
New Macs
Although MacBooks and Macs are not generally in our scope of coverage, supposedly Apple's computers will be a big part of the October 30 event. Of course, that's what the rumor mill said, so it should be correct, right? Certain Mac products are up for an upgrade at this point, like the iMac or the Mac Mini. We'll have to wait and see if Apple comes out with new models in those line-ups.
Apple AirPower
A man can dream, okay? It's been more than a year since Apple announced its wireless charging mat, and we haven't heard anything official about it ever since. It would make sense that an update about the accessory would have been made last month seeing how it's meant to charge both the iPhones and the Apple Watch, but who knows, we might hopefully be given an update about AirPower's status.