OnePlus reassures the world that the OnePlus 3 is not dead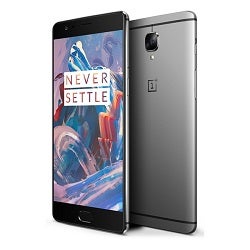 When OnePlus launched with the OnePlus One back in 2014, one of the most controversial things about the smartphone was the fact that OnePlus required invitations in order to actually purchase the device. The reasoning behind the infamous invite system was so that OnePlus could ensure that they could stay 100% on top of the demand they were receiving, and as much of a pain as this proved to be, it really did make good sense for a new startup company like themselves. OnePlus finally got rid of this invite system for good back in June of this year to coincide with the launch of the
OnePlus 3
, and as thrilled as fans were to get this news, the removal of the invite system has actually caused for some problems with OnePlus recently.
Folks who've recently ordered a OnePlus 3 smartphone from the company have been told that it could take anywhere from 3 to 4 weeks for their smartphone to actually get to them from placing the order to it actually shipping out, so there's definitely a problem within OnePlus that needs to be fixed. The reasoning behind these delayed shipments is because of extremely high demand for AMOLED panels, and earlier today we saw rumors pop up suggesting that
OnePlus was going to completely halt productions of the phone
in order to make way for a successor that would feature slightly tweaked specs.
Android Authority
reached out to OnePlus about these rumors, and the company's Co-founder Carl Pei responded by saying that OnePlus is
"still producing and selling the OnePlus 3."
Pei also took to the OnePlus forums to confirm that there is currently a month-long delay in orders of the OnePlus 3 because of the increased demand for AMOLED panels, and while he did talk about LCD panels as well in the post titled "AMOLED > LCD", nothing was confirmed in those regards. Although AMOLED panels do offer more saturated colors and deeper blacks than LCD displays are capable of, making the switch to the new panel would make good sense if it would help decrease the delay in shipping times that customers are currently facing.
So, while some folks are still convinced that we could see a OnePlus 3 Plus of some sort launch later this year, we find that quite difficult to believe when taking Pei's latest response into consideration. If the company does decide to simply swap out the AMOLED panel for an LCD one though for the current OnePlus 3, will that affect your future purchasing decision for the phone? Let us know down in the comments below.