OnePlus 3 production could be scrapped permanently, new model incoming
40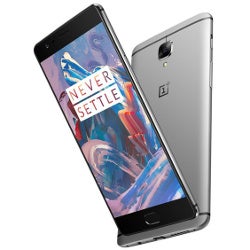 Most of those who had already placed their orders for the
OnePlus 3
are most likely upset that the Chinese company can't handle the demand. Many customers have been notified that it could take between three and four weeks for their OnePlus 3 to arrive, which is unacceptable for a premium device that's been launched back in June.
The good news is OnePlus plans to halt smartphone's production permanently to make room for another device that will be able to meet the high demand. The information comes from a source inside the supply chain, who also revealed that the next OnePlus smartphone could pack the powerful Qualcomm Snapdragon 821 processor inside.
One of the reasons that OnePlus 3 is so hard to come by is the AMOLED supply shortage, which is why the upcoming OnePlus smartphone will feature an LCD panel instead.
Even though OnePlus confirmed plans to focus on a single smartphone per year, the company may be forced to launch
the rumored OnePlus 3 Plus
this year rather than the next.
OnePlus 3 stock is dwindling and since the Chinese company does not seem to plan to replenish them, customers can only buy the graphite model, as the gold version is now out of stock.
The only thing that remains to learn now is when exactly OnePlus plans to unveil its next smartphone, the OnePlus 3 Plus or whatever its name.
OnePlus 3